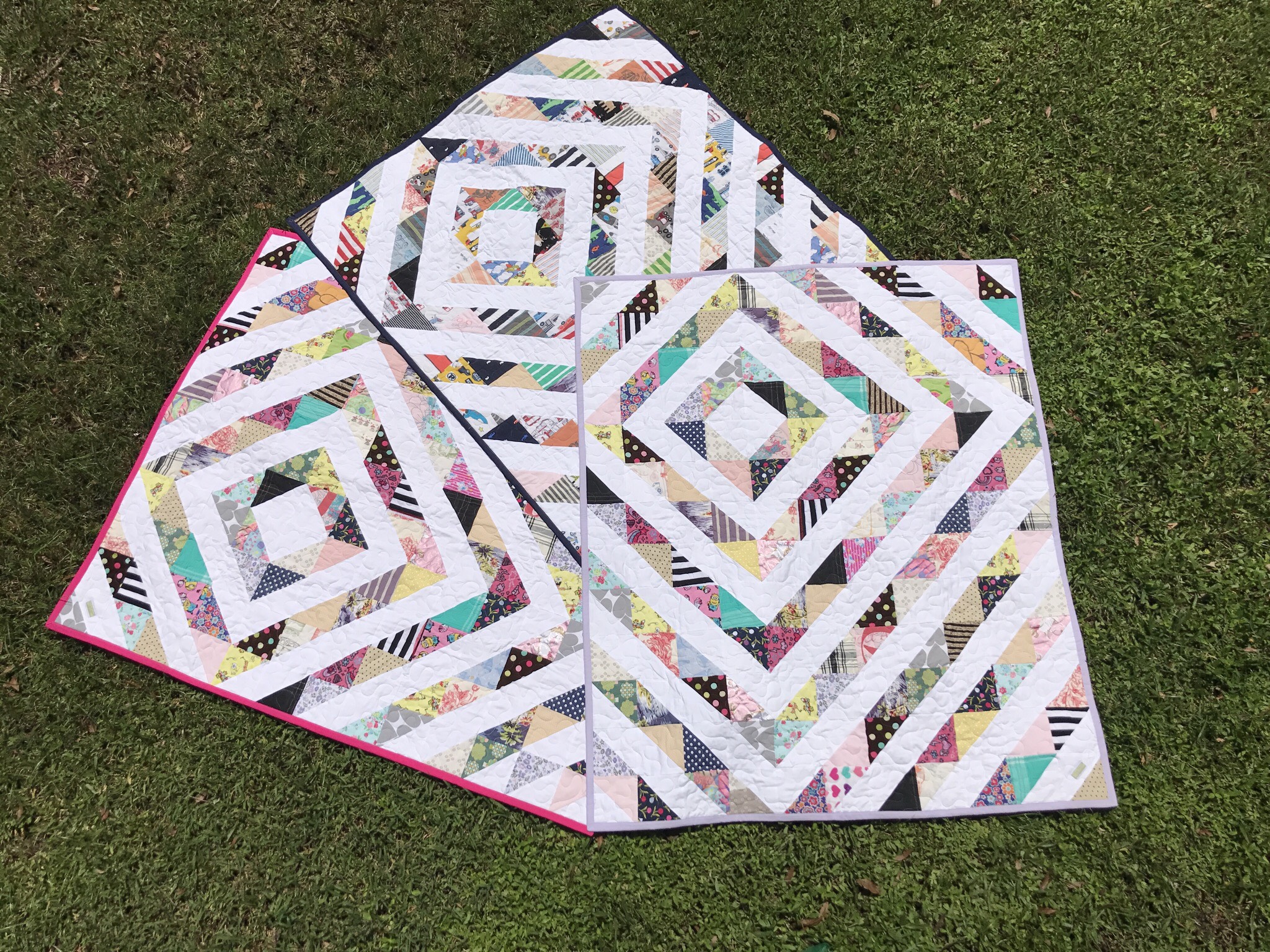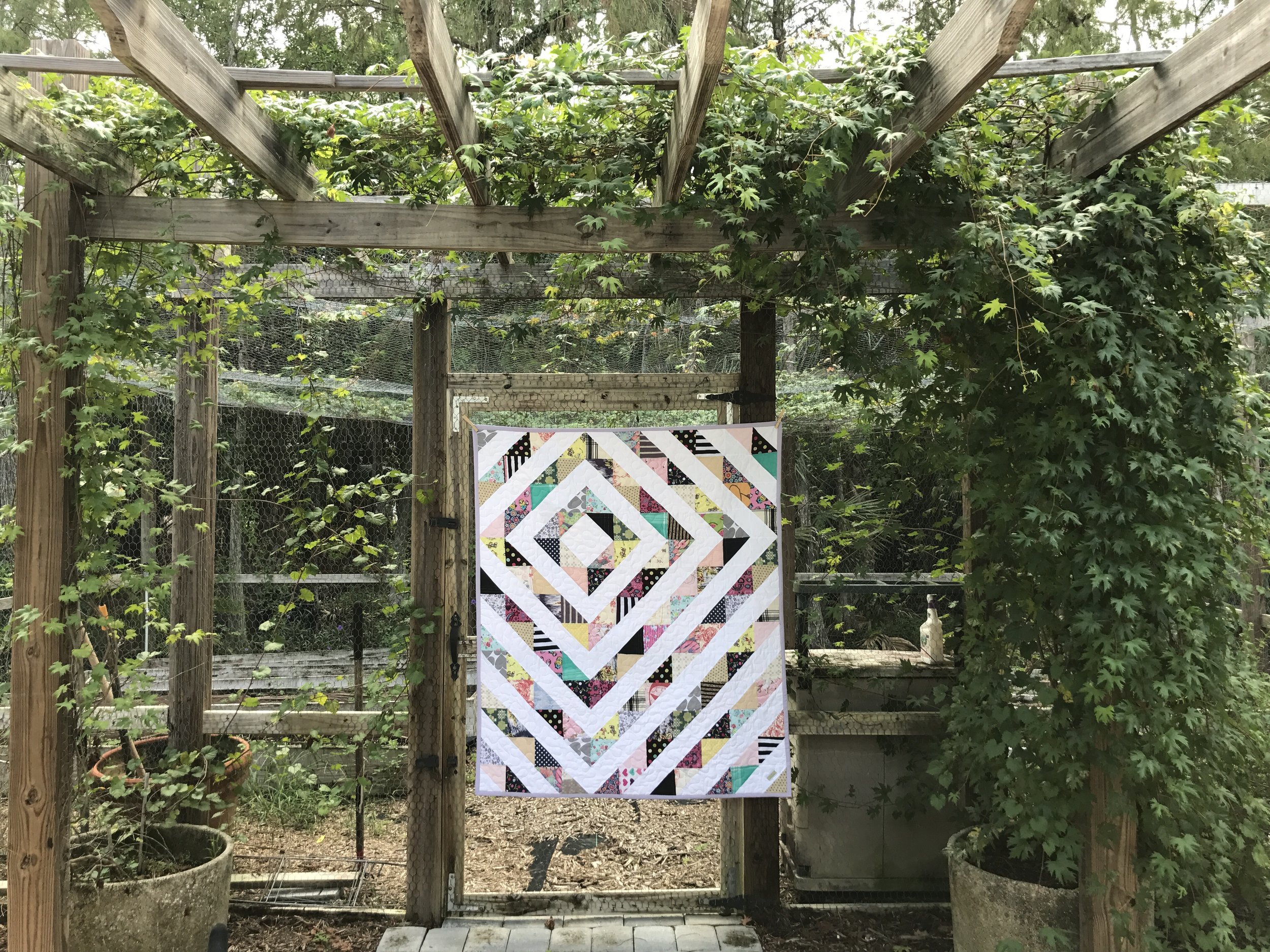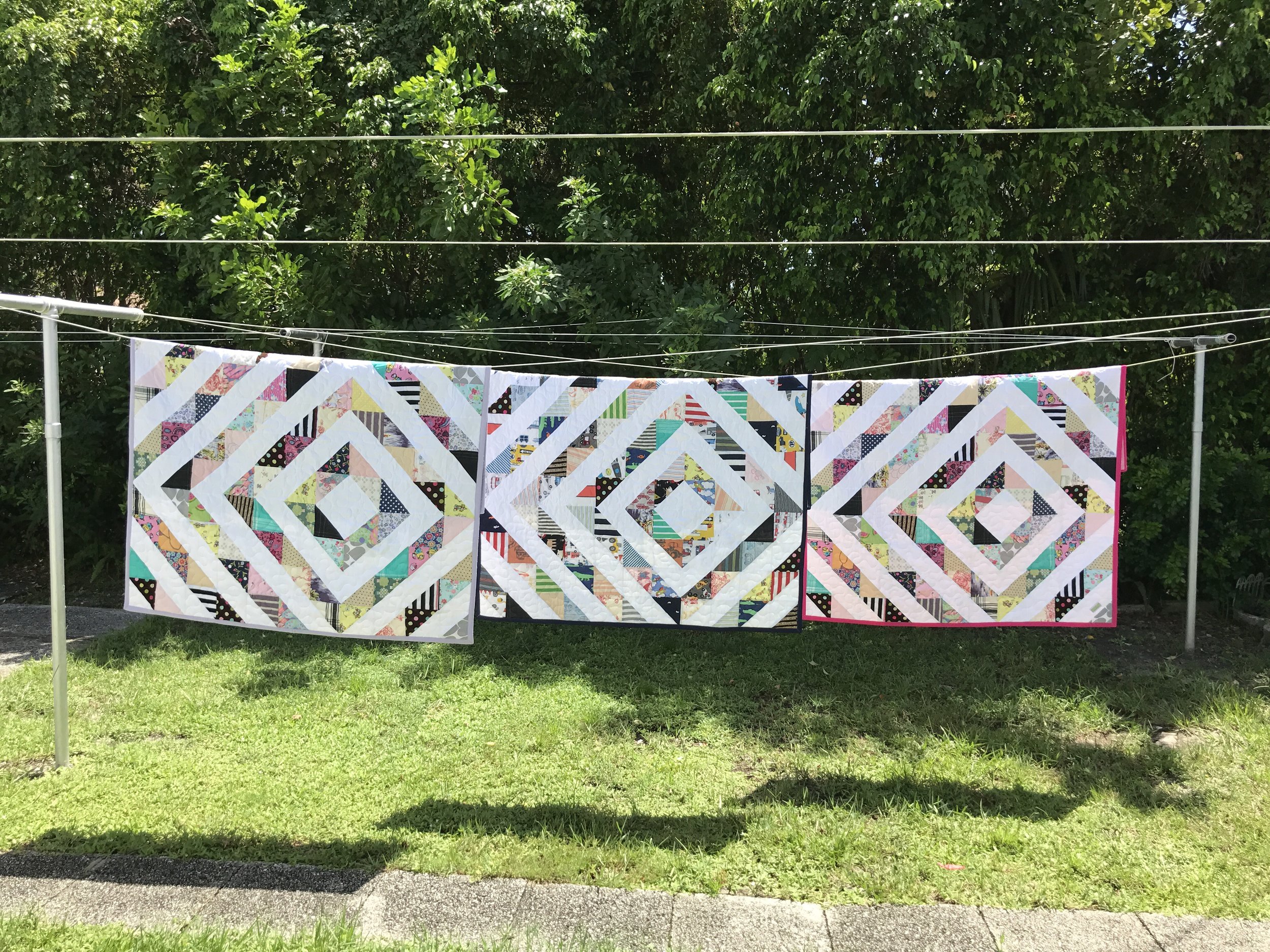 kaleidoscope
The kaleidoscope quilt is one to WOW. This quilt comes in 6 sizes.
Baby- 36 X 46 Starting at $275
Throw- 55 X 65 Starting at $540
Twin- 70 X 90 Starting at $615
Full- 80 X 90 Starting at $710
Queen-90 X 95 Starting at $795
Queen Plus- 100 X 95 Starting at $815
The number of items needed for this quilt depends on the size of the quilt you desire. This quilt is a fresh and modern look, making it very different from our other two styles. Any type of material is able to be used, however details like ruffles, words, whole graphics, etc. are better displayed on our other styles. this style is best if you have a lot of small prints or solids. Don't let the numbers of items worry you, it's just a general suggestion. We can work with any amount!
Baby- 15-25 minimum
Throw- 25-35 minimum
Twin- 25-40 minimum
Full- 35-50 minimim
Queen- 45+
Queen Plus- 45 +
** DUE TO THE NATURE OF HOW EACH QUILT IS CUSTOM AND NOT EVERY SINGLE QUILT IS THE SAME, WE ASK YOU TO CONTACT OUR TEAM SO WE CAN PLAN YOUR DESIRED QUILT.